Differences in the curve shape and the Fill Factors associated with a particular module or sting can indicate a problem in the quality, power performance or correct installation of the solar PV system.
Typical problems encountered with an installation that will have an effect on the expected I-V curve could include soiling, shading of the modules, high resistance wiring or connection problems between modules, a mismatch of modules caused by manufacturing or specification differences or the PV cells are damaged.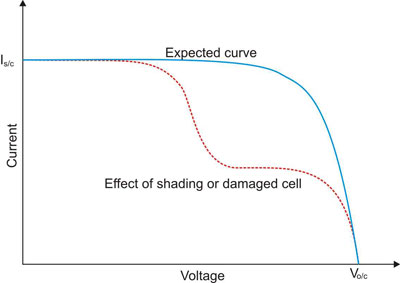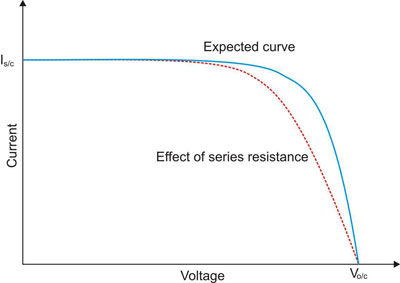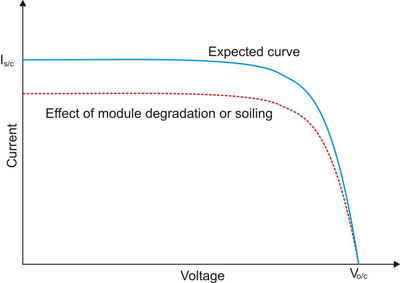 The I-V curve tracer can be used to as a diagnostic tool to identify, locate and rectify any of these problems.