This How to guide is to help if you are trying to install PATGuard 3 on a Network Workstation. Please note, you need to do this after you have installed PATGuard 3 on a network server – please see, application note 0047 "How do I install PATGuard 3 on a   Network Server?"
Installing on a Network Workstation
1. Browse to the location where you installed PATGuard 3 on a Network Server. Locate and run the file netsetup.exe to install PATGuard 3 client on a Network Workstation. Click Next > on the following screen to start the installation process.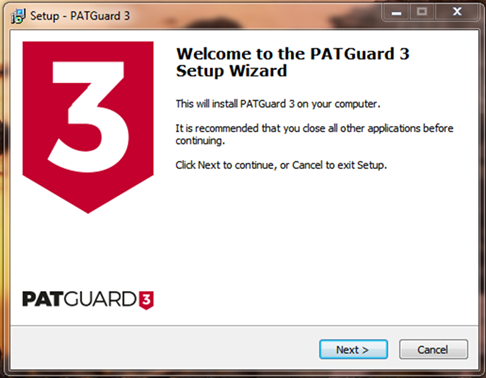 Installation Screen 1
2. Review the Licence Agreement and click Next > to continue.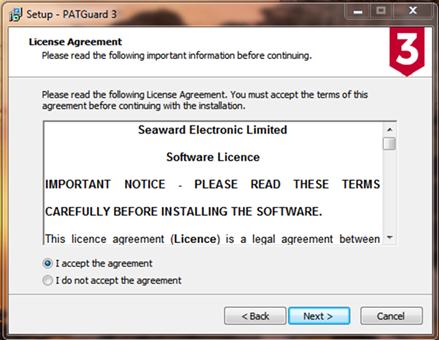 Installation screen 2
3. Follow the remaining on-screen instructions to install PATGuard 3 on your Network Workstation or client.