To edit a report right click on the report with the details as near to your own requirements as possible.
1.  From the drop menu select copy and create a copy of the report with a new name.
2. Click 'OK'
3.  Right click on the copied report and from the drop down menu select 'Edit'.
Note: The Edit option will not be available if the PATGuard user account does not have Edit permissions. An Admin PATGuard user can check other users' permissions in Tools -> User Accounts.
4. This opens the report designer: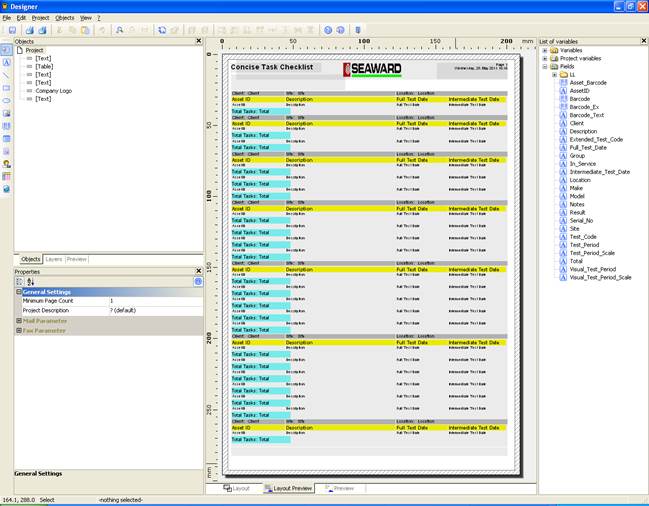 5. Your available fields are in the right-hand column.
6. Put your mouse pointer onto the area or line of the report you want to edit and double left click.
7.  This will open the table contents for the line or area.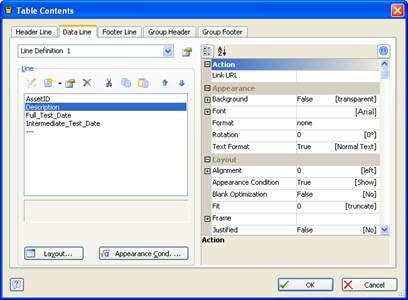 8. Double left click on the three dashes symbol to add a new field.You will be shown a list of the available fields or can write your own text between quotation marks to be displayed.The order of the fields can be changed using the up and down arrows.
9. To change the appearance and layout of the fields use the options on the right hand side of the Table Contents window. Once you are finished click OK to return to the main report Designer window.
10. You may need to add a field to each layer of the report that you want it to appear. For example if you want to add an additional asset variable to the below you would need to repeat the above steps for each of the tables in the Report Structure that relate to assets.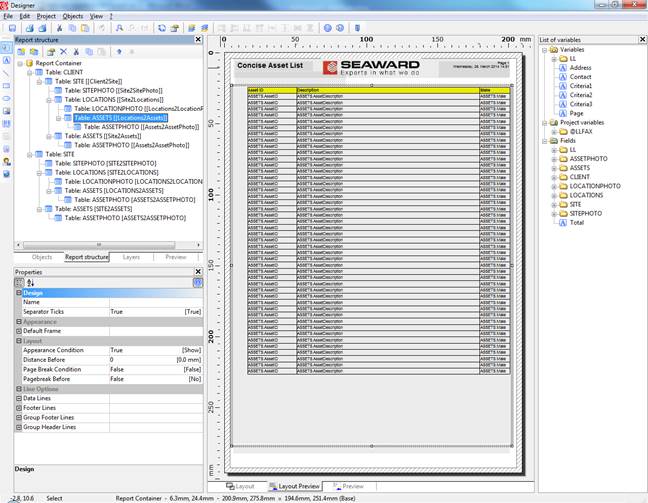 11.Alternatively you can drag and drop a field from the right-hand column into the report to the position you require.
12. Field widths can be adjusted by dragging the edge of the field with the mouse.