Note: Before updating your firmware please ensure to download the tester as any results may be lost.
1. Download the firmware from the Seaward website (found in the downloads section) and save onto your PC. You will need to be logged in to the site before downloading this update.
2. Connect the PrimeTest 350 to your PC. If you are using a serial – USB adapter we can only support use of the Easysync adapter available from Seaward.
3. Using your Microsoft Windows instruction manual, determine what COM port the tester is using.
4. On the PC open up the 'PrimeTest Data Transfer' program. This will be in the Start Menu with your PATGuard 2 software under Prime Test Utilities.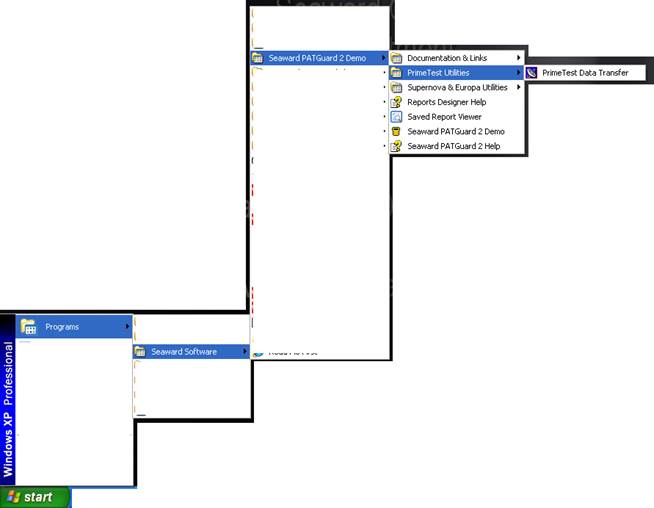 4. On the tester hold down the 'U ' button whilst powering up.
5.  Ensure the correct COM port is selected in the PrimeTest Utilities program by using the drop down menu and selected the COM port found in step 3.
6. Check the COM port settings in the PrimeTest Utilities by Selecting 'Configure COM Port '.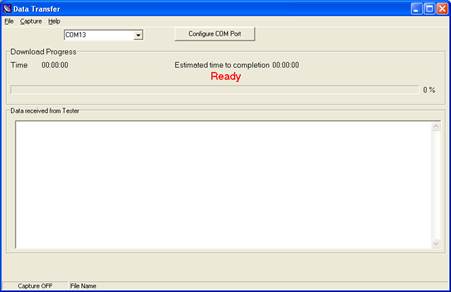 8. Ensure the settings are as per the below.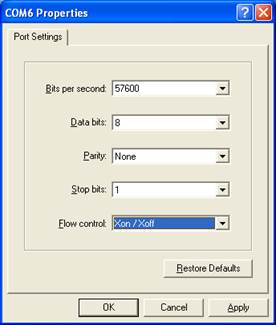 9. On the tester select 'Menu' and then with 'Code Update' selected press 'Accept '.
10. Press the right arrow until 'RS-232 57600 Baud'is selected. You should now see 'Ready to Receive' on the PrimeTest Data Transfer screen.
11. Click on 'File' and then 'Code Update' on the PC and locate and open the firmware file saved in step 1 from the website.

The tester will now start the sequence; a progress bar will appear on the screen of the tester and the PC.

It will show 'Erasing' first then 'In Progress' as below.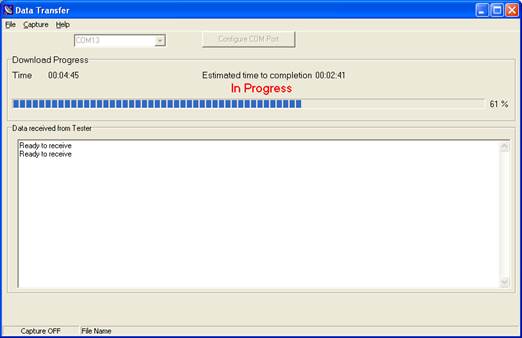 The following text will show on the tester.

Erasing……….Done
Programming……………Done
12. Do not press any buttons on the tester until the download is complete.
13. Once complete please turn the tester off. The firmware update is now finished.