We're excited to take to the road – hosting a series of free PAT testing workshops up and down the UK.
We'll be holding the "Understanding and Implementing PAT" half-day workshops at 15 venues across the UK from October 12 to December 7 and include a Q&A session.
The new workshops will cover topics such as legal requirements, industry guidance and common practice, how to perform PAT risk assessments, how to run an efficient PAT system and how to improve safety standards.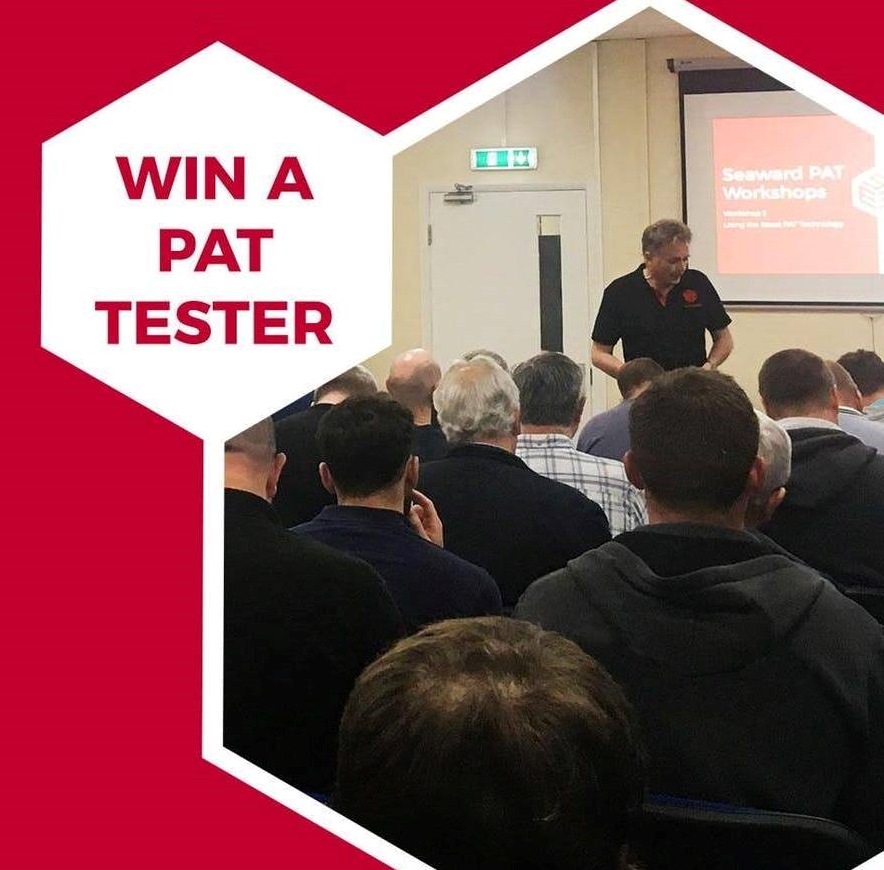 There will also be an opportunity to get answers to frequently asked questions, technical support and advice – as well as a chance to try out our latest products.
Kevin Smith, category manager at Seaward, said: "We believe our customer care is second to none and this is just one of the ways we can help those working in the electrical testing industry.
 "PAT testing is vital to keep people safe, and we take our responsibility as part of the industry very seriously.
 "We regularly update our PAT equipment and it is important that we give our customers the chance to keep up to date with the latest technology, such as the Apollo 600+, The PrimeTest 250+ and PATguard 3 software."
 We'll be visiting: Nottingham (Oct 26); Portsmouth (Oct 26); Stoke (Nov 9); Potters Bar (Nov 9); Bristol (Nov 16); Leeds (Nov 16); Warrington (Nov 23); Birmingham (Nov 23); Dublin (Nov 28); Peterborough (Nov 30); Belfast (Nov 29); Heathrow (Dec 7).
Similar sessions have proved very popular and those who want to attend should register early to avoid disappointment.
At every workshop attendees will also have the chance to win a Prime Test 100 PAT tester.
For more details or to register go to /patworkshops.
We will also be at the Elex Show at Sandown Park, Surrey on November 1 and 2, so if you want to find out more about PAT testers but can't make the workshops why not pop along?