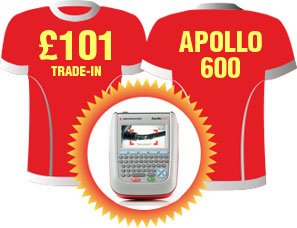 In celebration of the Seaward Substitution Scheme, which runs all through May, we're continuing our special PAT mini-series. Each post focuses on a different aspect of the PAT testing industry. This second post is all about risks and testing.
RISKS AND TESTING
The 4th Edition of the IET Code of Practice has more focus on the importance of taking a balanced view when looking at the need to ensure all workplace electrical appliances are maintained.
So, following the Lofstedt report, the IET expanded the Code of Practice to include more electrical equipment categories and workplaces alongside more detailed notes on the definition of inspection and testing.
But mainly it expanded and improved its existing guidance on the importance of using risk assessments to determine the frequency of testing intervals.
In this newer edition, it specified that the dutyholder is responsible for these risk assessments but that they can get help with this from a competent person.
However, there are many factors that need to be considered when carrying out these risk assessments that may affect the final recommended retest date for an appliance.
These could include things like:
The environment
The type of user
The class of equipment
The type of equipment
The frequency of use
The type of installation method
Previous records
Each of these factors can affect the risk assessment and testing in a different way, for example, an appliance in an office will be less likely to suffer damage than one in a more physically demanding environment such as a construction site.
The same is true for the other factors, the type of user, whether the user takes care of equipment and reports damage straight away or whether they ignore issues. Equally, whether an item is Class I or Class II will affect its risk calculation, whether an item is handheld or not, whether it is used often, what the installation methods consist of, and what previous testing records say all affect the ultimate recommendation for a retest date.
So, what this means in reality is that each of these factors needs to be considered when recommending retest dates.
But, as the guidance says it is the dutyholder who is responsible for carrying this out does not mean that they can do so without prior training or knowledge of what they are doing.
It is not uncommon for these dutyholders to enlist the services of a specialist PAT testing operative to undertake this alongside the actual PAT testing. However, some dutyholders undertake training themselves to Competent Person level, in order to carry out these assessments and tests themselves.
Ultimately, the use of risk assessments to determine testing frequency is only a good thing to ensure that those items in need of more frequent testing are getting it, and those that don't aren't getting tested too often.
Now this procedure has been in place for a little while, how do you feel about it?
Do you think it's a good thing for PAT testing and electrical safety on the whole? Tag us on Twitter using #seaward and tell us your thoughts.