Oxfordshire City Council's property maintenance and support services company is ensuring it meets its portable appliance testing (PAT) responsibilities with electrical safety testers from Seaward.
ODS (Oxford Direct Services) is responsible for maintaining the council's property portfolio, which includes 7,000 residential homes across the county, parks and streets, and employs a 200-strong team of builders, plumbers, electricians and other skilled tradesmen to carry out repair and maintenance work.
As part of the company's preventative maintenance programme, the plant management department based at the Horspath Road Depot in Oxford, is responsible for checking the safety of all electrical power tools and equipment the workforce uses, which includes dozens of drills, portable lighting equipment, vacuum cleaners, heaters, compressors and batteries.
Indeed, an estimated 9,000 individual items used by the workforce need to be regularly inspected and safety checked by appliance tester/plant room assistant, Philip Collender.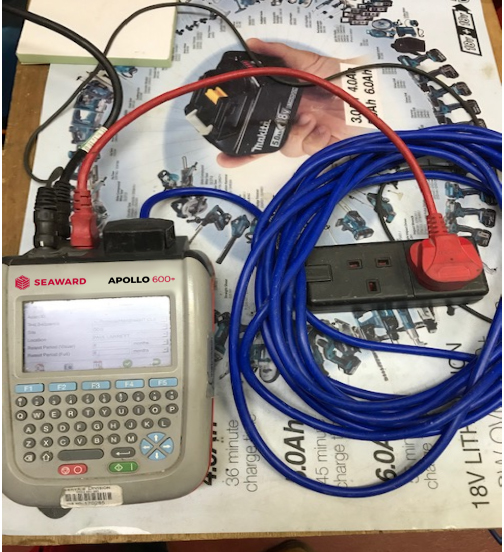 This broad testing responsibility requires a rigorous safety management approach that links test schedules with appliance identification systems and maintaining comprehensive test records for all items tested. To meet this need, ODS has been a long-term user of Seaward PAT testing equipment, including the popular hand-held Apollo 600+ PAT testers and PATGuard 3 testing software.
The Apollo 600+ is a compact and lightweight unit, which incorporates all the recommended safety tests for portable electrical appliances in line with the IET 5th Edition Code of Practice. These include point-to-point testing of fixed equipment and the testing of extension leads, power cords and RCDs.
The tester's battery powered test capability also makes it suitable for completing testing at a range of locations, boasting practicality for organisations like ODS.
In addition, by simply scanning barcodes of individual appliances, previously tested equipment is recognised immediately, automatically setting the required test sequences for that item and speeding up the whole process of asset recognition and testing.
The incorporation of a large internal memory supports data handling needs, allowing Philip Collender to quickly upload test records and transfer them directly to a central database on a weekly basis to his PC. The use of these features is completed with the production of important test certificates and test reports to demonstrate full compliance with in-house safety management protocols.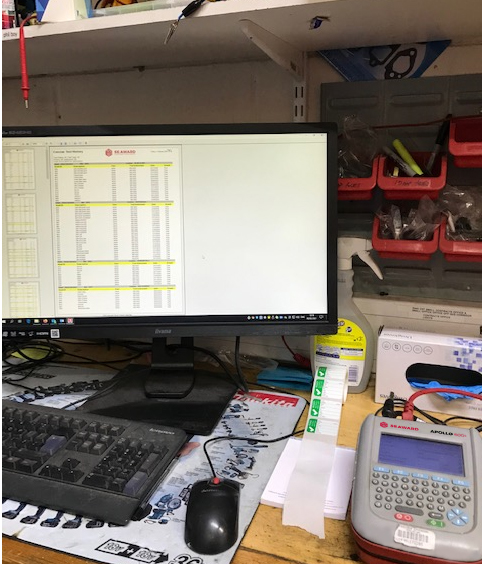 Philip Collender is also using the Seaward PAT testers as part of a wider asset management programme, currently recording inspections and checks carried out on the hundreds of ladders used by the ODS workforce on the Apollo 600+ before uploading the data to his PC. Indeed, he anticipates extending this activity to cover other health and safety kit such as fire extinguishers and first aid equipment.
He said: "Safety is always of paramount importance. Across our organisation, we use an array of electrical equipment and as part of our health and safety and equipment maintenance commitment, portable appliance testing is undertaken regularly and systematically.
"The testers are simple-to-use, which with such a large workload, makes the integration of testing with asset identification a lot quicker and easier to complete. The ability to maintain formal test records, which is essential in enabling us to work efficiently and effectively, is also much improved.
"We also benefit from good product support from Seaward, who are responsive to our needs, ensuring that any technical queries and issues we might have are resolved quickly."
The Apollo 600+ and PATGuard 3 test results management software forms part of a comprehensive range of Seaward PAT instruments, accessories and software that have been specifically designed to meet the needs of electrical safety duty holders in all workplaces.