As you may be aware changes to the safety standards for Audio Visual and Information Technology Equipment are ahead. This document gives an overview to the latest standard IEC62368-1.
This document primarily focuses upon electrical safety within the standard and is not intended to replace any requirements or sections within IEC62368-1.
What is IEC62368-1?
IEC62368-1 has been published and supersedes the outgoing standards IEC60950-1 and IEC60065-1. It covers the scopes of the previous standards resulting in a single standard for Audio Visual Electronic Equipment, Information Technology and Communication Technology equipment. It is aimed at those performing Type Approval for products.
Why the change?
As the modern world becomes more connected, classic Audio Visual and Information Technology equipment has collided, Smart TV's and speakers, such as Amazon's Echo devices now fill our homes. These products cross the boundaries between the traditional product standards, and as such it was not always clear for manufacturers which standard to adopt.
The aim of the new standard is to give product designers / manufacturers clear guidance to ensure the safety of products within its scope. It also adopts a new approach to safety engineering, by applying hazard based principles rather than the more prescriptive methods in 60065-1 and 60950-1.
Adoption and Effective Dates
IEC62368-1 is not by any means a new standard, and has been in development since 2002. The current version IEC62368-1:2018 is the 3rd Edition and was published on the 04/10/2018.
North American and Canadian Standards -UL/CSA62368-1 :The current UL/CSA version is edition 2 01/12/. Effective date is 20-12-2020.
Under the above standard and after the effective date all new products must be designed in accordance with the new standard, existing product certifications will be valid in line with withdrawn standards; however major revisions to the product will not be acceptable.
European Standard - EN62368-1 : The current version in Europe is EN62368-1:2014, Edition 2, published on 20/06/2015. The date of withdrawal of the older standards, (60950 and 60065) is at present 20/12/2020. After this date all existing product certification and any NEW product submissions must conform to EN 62368-1 for presumption of conformity with the essential requirements of the LVD and RED.
What items are in the scope of IEC62368?
IEC62368-1 applies to all products that were covered in either IEC 60950 or 60065.
Currently, these include but are not limited to;
Consumer electronics such as Stereo systems, Home Theatre equipment, Projectors, Smart Speakers and Televisions
Information Technology Items; including PC's, Laptops and Tablets, Servers and Monitors
Equipment used in an office environment; Printers, Photocopiers and Scanners
What has changed?
The new standard is not simply an amalgamation of the two preceding standards, instead, IEC62368-1 has been written with a whole new ethos in mind. The standard has been written to allow designers and engineers greater flexibility and is performance based, where conformity is proven by testing rather than construction methods.
Hazard Based Safety Engineering
Rather than adopting a prescriptive method for determining safety, the latest standard adopts a Hazard Based Safety Engineering (HBSE) approach. The aim of this approach is to identify potential hazards (Energy Sources) to users of the equipment then apply suitable methods of preventing pain or injury (Safeguards). ~This can be applied to either an electric shock or electrically caused fire hazard*. HBSE can be visualised in the three block models shown below;

Figure 1: HBSE Model (Energy Transfer)
Safeguarding measures aim to remove the transfer of energy from the Hazardous Source to the Body part or Fuel Material.

Figure 1: HBSE Model (Energy Transfer)
Please Note: Although not discussed in this document the scope of IEC62368-1 also extends to Chemical, Mechanical, Thermal and Radiated energy sources.
The recommended approach to ensuring HBSE methodology is to follow the below flow chart;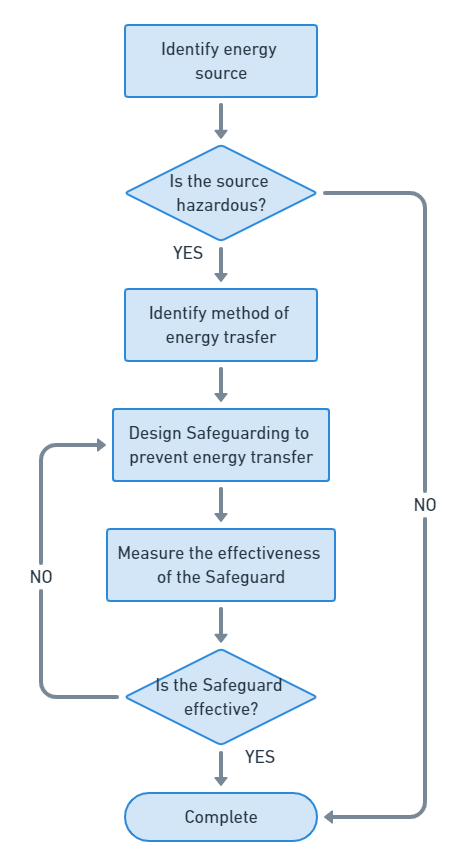 Figure 3: HBSE Flow Chart
Definitions for Users of Equipment
IEC62368-1 has updated terminology for the types of users of the equipment. The type of user likely to be in contact with the equipment may have an impact on the considered safeguards employed within the product.
Skilled Person – A user with relevant training or experience in the equipment technology. A skilled person is expected to identify energy sources that may cause pain or injury and take precautions to avoid contact. A skilled person should be protected against unintentional contact to sources capable of causing injury.
Instructed Person – A person who has been instructed and trained or supervised by a skilled person. An instructed person should be able to take precautions to avoid unintentional contact. They should not be exposed to energy sources capable of causing injury under normal, abnormal or single fault conditions,
Ordinary Person – All persons other than Instructed or Skilled persons. Under normal and abnormal conditions, an ordinary person should not be exposed to energy sources capable of causing pain or injury. Under single fault conditions, an ordinary person should not be exposed to sources capable of causing injury.
Energy Sources
IEC62368-1 classifies energy sources into one of three classes, based on their potential to cause pain or ignition.
The classes are defined by magnitudes ands durations of parameters relative to either a Body or Combustible Materials, and responses to the energy sources.
A Red, Amber, Green scenario is employed to highlight either OK, Caution or Dangerous.

Table 1 : Energy Sources and effects
A Class 1 energy source under normal and abnormal operating conditions, may be detectable but will not be painful or cause injury to a body. On combustible materials the energy source is not likely to cause an ignition
Under single fault conditions the energy in contact with the body, may cause pain, but not likely cause an injury
Class 2 energy sources will have levels exceeding that of Class 1 limits but will not exceed Class 2 limits under normal, abnormal or single fault conditions. Under contact with a body the energy transfer may be painful, but is not likely to cause an injury,
The energy in a Class 2 source may cause ignition under some conditions
Class 3 energy sources are the most hazardous and will have levels that exceed Class 2 limits under normal, abnormal and single fault conditions. This class of energy source, in contact with a body part, is capable of causing injury and in the case of fire may cause ignition and the spread of flame where fuel is available.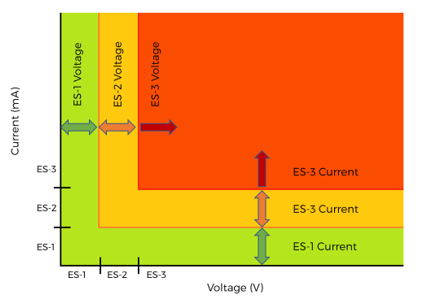 Figure 4: Energy levels for electrically caused injury

Table 2: Voltage and Current Limits for DC and AC up to 1kHz (Not included: AC above 1kHz and Combined AC and DC sources)
Safeguards
The term safeguard relates to a system, device or scheme that is designed to be placed between an energy source and a body part or material with the purpose of reducing the likelihood of energy transfer.

Safeguards can be grouped into one of 4 categories;
Equipment Safeguards – Safeguards placed into the device that have no requirement on the knowledge of the person coming into contact with the equipment.
Installation Safeguards – Measures that must be provided after installation of the equipment.
Personal Safeguards – Safeguards worn by the user of the equipment to aid safety, i.e Personal Protective Equipment.
Behavioural Safeguards – Instructional or skill-based safeguards which promote avoidance behaviours when equipment requires access to energy sources. Behavioural safeguards are normally addressed to the level of person. Instructional safeguards are usually aimed at Ordinary persons, Precautionary safeguards aimed at instructed persons and skill safeguards are used by skilled persons.
In terms of a hierarchy for the above safeguard categories, it is always best to implement them in the order above, where Equipment Safeguards would be classed as the most preferred method and Behavioural safeguards the least.
Within each category of safeguard, the methods employed can be further categorised by their level of protection.
Basic Safeguard – Those that are effective under normal operating conditions.
Supplementary Safeguard – Effective in the event that basic Safeguarding was to fail
Reinforced Safeguard – Effective under normal operating conditions, the event of single fault conditions elsewhere in the equipment or under exceptional basis, when providing all appropriate safeguards would prevent the intended functioning of the equipment,
Safeguard Examples
The following list defines some of the types of Safeguarding that could be used, but is not exhaustive.
Equipment Safeguards
Basic Insulation – Basic Safeguard
Supplementary Insulation – Supplementary Safeguard
Installation Safeguards
External Grounding – Basic Safeguard
Overcurrent Protective Device – Supplementary Safeguard.
Personal Safeguards
Insulated Rubber floor mats - Supplementary Safeguard
Electrically Insulated Gloves (Designed to handle live conductors) – Reinforced Safeguard
Insulated Test Enclosure – Supplementary Safeguard
Behavioural Safeguards
Instructions to remove cables prior to opening case or cover – Basic Safeguard
Instructions warning against hot parts, after the cover or case has been removed -Supplementary Safeguard
Applying Safeguards
The decision as to which safeguards should be applied will depend upon two key factors, the class of energy source and the level of user.
IEC62368-1 specifies the following levels of Safeguarding as a minimum;
Ordinary Person
A class one energy source requires no safeguarding methods between it and an ordinary person.
A class 2 energy source should contain at least one basic safeguard. In the event that servicing may require a basic safeguard to be removed or defeated, then an instructional safeguard should be provided and located so the user will see the instruction prior to removal of the basic safeguard.
A class 3 energy source should consist of either a combination of an equipment basic and supplementary safeguard (forming a double safeguard) or a single reinforced safeguard.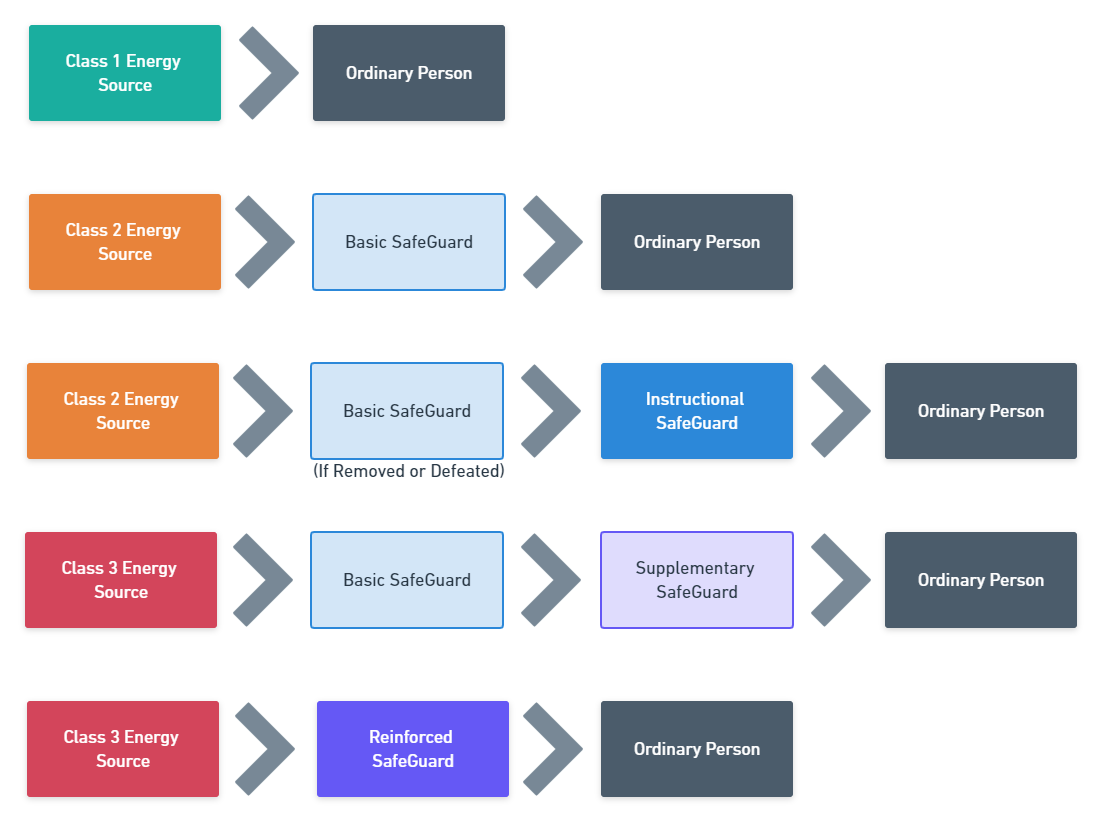 Figure 5: SafeGuard Structure for Ordinary Persons.
Instructed Person
A class 1 energy source requires no safeguarding methods between it and an instructed person.
A class 2 energy source may be accessible to an instructed person. A precautionary safeguard should be used between a class 2 energy source and an instructed person, there is no provision for additional safeguards.
A class 3 energy source and an instructed person, should employ the same levels of protection as that of an ordinary person.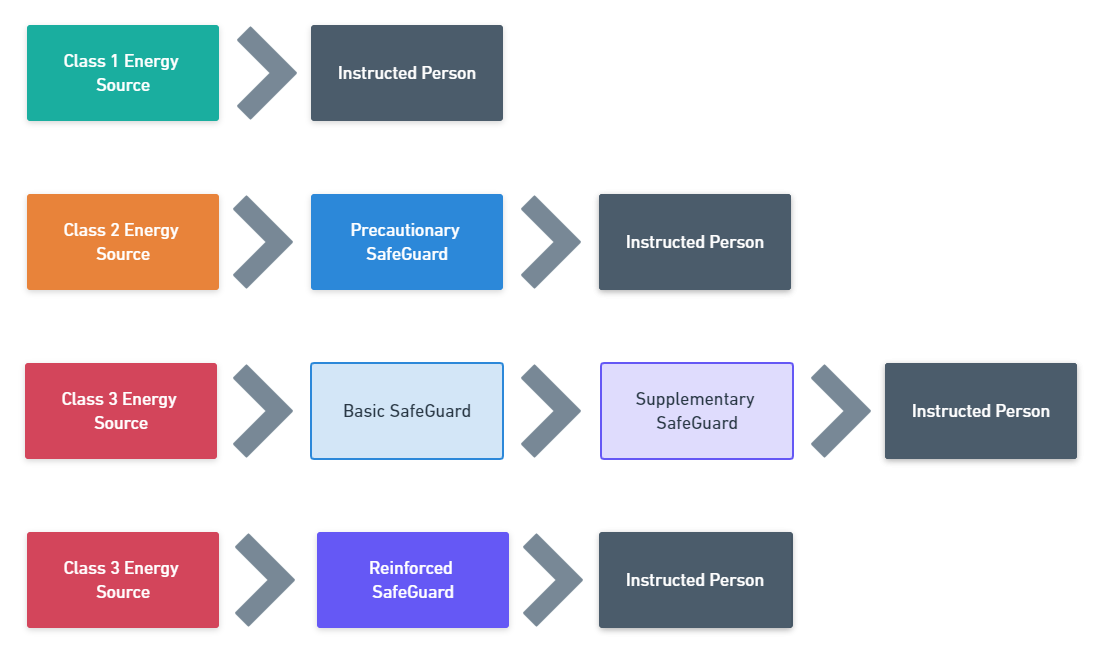 Figure 6 : SafeGuard Structure for Instructed Persons.
Skilled Person
As per all previous Class 1 energy sources, no safeguard is required for a skilled person.
Both class 2 and class 3 energy sources may be accessible to skilled persons, as such a skilled person should employ skill safeguards for protection.
Note: Where a skilled person may be performing equipment servicing, additional safeguarding should be included between the person and another (separate) class 3 energy source.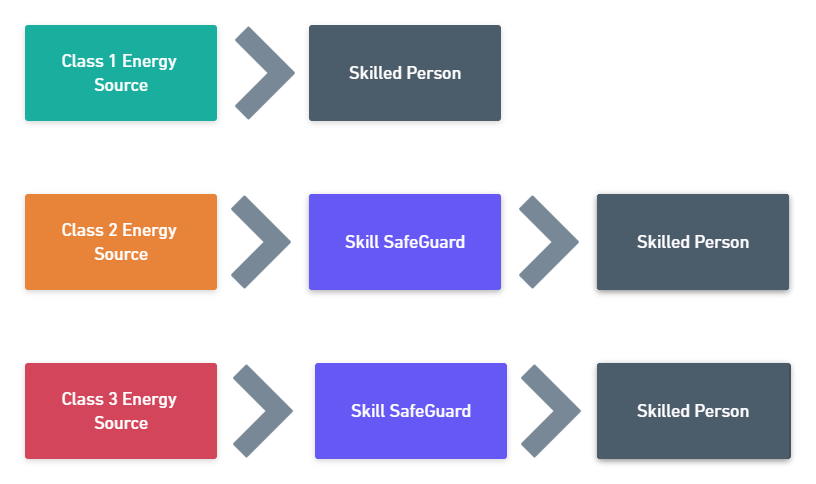 Figure 7: SafeGuard Structure for Skilled Persons.
Summary and conclusion
IEC62368-1 represents a new approach to product safety standards, applying a hazard-based safety approach. This will support new methods of construction and safety without the requirement for amendment of the standard.
The limits applied are less strict and prescriptive than those in 60950 and 60065, giving greater flexibility, alternate methods to fulfil the requirements of the standard without compromising on detailed analysis and testing to ensure product safety.
The requirements of the standard are more clearly defined, and explained, New terminology and definitions have clear explanations to remove any doubt and aid transitions from older standards.
Further Reading and help on application of the standard
To aid manufacturers adopt 62368-1 a supplementary guide, has been created. IEC TR 62368-2 Audio/Video, Information and communication technology equipment. Explanatory Information related to IEC62368-1 has been created to supplement part 1.
This guidance document contains additional explanations and guidance for adoption of the standard and is ideal for helping the transition from either 60065 or 660950.
Will my Production Testing be altered by IEC62368-1?
Routine testing does not form part of the scope of IEC62368-1, instead this is covered in IEC62911. Please see Part 2 of this document where we discuss production testing in more detail.