This issue covers:
New Seaward Apollo 400 PAT tester
New EV charge point tester video
Faulty sunbed lands firm in court
You Tube video on electrical safety and fire risks
Home Safety Guidance packs
Seaward export growth wins award
Elex Sandown
Q&A's
New Seaward Apollo 400 PAT tester
Seaward has expanded its Apollo generation of portable appliance testers (PATs) with the introduction of a new 400 model.
The new Seaward Apollo 400 has been introduced as a value for money mid-volume PAT where speed is of the essence and memory storage of test records is required.
The latest addition to the range has been designed to provide fast, flexible and straightforward electrical safety testing, with simple test data entry being accompanied by the downloading of results into an internal memory.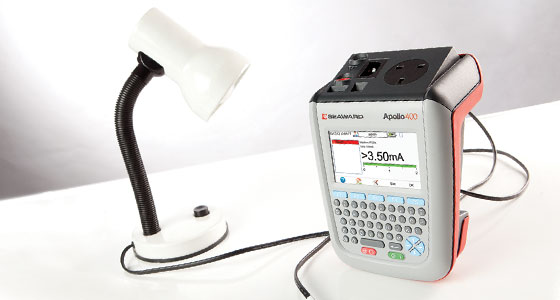 With the capability to carry out a comprehensive range of battery and mains powered electrical safety tests, the Apollo 400 ensures compliance with the IET 4th Edition Code of Practice.
Bluetooth connectivity with test accessories, remote data transfer via a mobile device and USB downloading to a PC are also accommodated in the tester's features.
The lightweight no-nonsense tester incorporates a QWERTY key pad and large colour display for ease of operation and an interactive menu structure provides a choice of automatic testing or user configurable test sequences.v
The simple and straightforward approach to appliance safety testing adopted by the Seaward Apollo 400 complements the availability of the Apollo 500 and Apollo 600 testers, which have additional test features, integrated test tools and capabilities to meet more demanding PAT applications.
Full details of the new Seaward Apollo 400 are available at www.seaward.co.uk/Apollo400

New EV charge point tester video
Last month we launched our EV100 EV charge point tester, an all-in-one test and diagnostic tool, designed to ensure that all types of AC electric vehicle supply equipment (EVSE) are operating correctly and safely, in accordance with IEC 61851, both at the time of installation and as part of an ongoing periodic maintenance regime.
Since the launch we have created a short video which gives an overview of what the EV100 EV charge point tester can do.

Faulty sunbed lands firm in court
A UK based sunbed hire firm has been found guilty of hiring out 'unsafe' equipment after a woman found smoke coming from equipment installed in her home.
North East England based Carlton Leisure hired out the sunbed in February last year to a woman from Sunderland who found a cable 'smouldering' after turning it on.
Over the next few days, a number of extension leads connected to the sunbed burned out, and smoke was coming from a cable connected to it.
Carlton Leisure had denied four charges brought by Sunderland City Council's trading standards department at an earlier hearing.
However, following a trial at Sunderland Magistrates' Court the firm was found guilty, by District Judge Roger Elsey, of engaging in an unfair trading practice, and supplying unsafe equipment.
Giving evidence, Electrical Engineer David Malone, said he was tasked with performing a series of tests. While the unit passed the portable appliance test (PAT), it failed the visual test, due to the inner cord on a connecting cable being visible.
A functional test also had to be abandoned for safety reasons, because the plugs started to overheat. Full report here
You Tube video on electrical safety and fire risks
South Yorkshire Fire and Rescue Service has launched a public information film that provides information and advice on electrical safety.
The short, but informative film provides simple and straightforward advice on how to prevent house fires caused by electrical equipment.
Mentioning everything from the dangers associated with phone chargers and faulty extension leads to larger household appliances like washing machines, the fire service present five simple steps to avoiding the dangers posed by faulty or unsafe electrical equipment. The video can be viewed here
Home Safety Guidance packs
New Home Safety Guidance advice, produced by the Home MOT for Safer Homes Task Group, has been welcomed by various UK Fire and Rescue Services as being invaluable for showing the important safety checks that landlords ought to carry out.
The Home Safety Guidance documents have been designed to help landlords in the private rented sector ensure that all the appropriate checks have been made to meet their duty of care to their tenants. They also illustrate compliance with important legal obligations.
Included are a Visual Electrical Checklist alongside a Home Safety Certificate and a Fall Prevention Checklist.
These documents, which are being supported by key industry organisations and landlord associations, should be a valuable tool for government, insurers and other interested groups to help root out unsafe practice and improve the condition of housing in the private rented sector.
Chris Bielby, Chairman of the Electrical Safety Roundtable, said: "The use of these documents allows landlords to demonstrate the safety of their properties and allows tenants to make informed decisions about where they live."

Seaward export growth wins award
Seaward's growing success in international T&M instrumentation markets has been recognised with a prestigious business award.
In the 2015 Insider Made in the North East awards to acknowledge the top performing manufacturing businesses in the region, Seaward was rewarded with first place in the export category.
While the company continues to perform strongly in UK markets, the award was made in response to the company's expanding overseas focus. Export sales now account for around 50% of the company's turnover and grew by 20% in the last year.
Andrew Upton, Seaward Managing Director, said: "We are delighted to have received this award and it reflects highly on the efforts and commitment of everyone involved in the business.
"We've always had a strong overseas market presence and the much improved performance in the last few years reflects our success in adopting a much more strategic approach to our export business.
"We are delighted that this is now bringing results and our focus will be to grow the business even further in the coming years."
The Insider judges were particularly impressed with the fact that increased exports have led to an increase in the Seaward workforce, as well as the overseas expansion of operations with offices now established in Florida and Malaysia.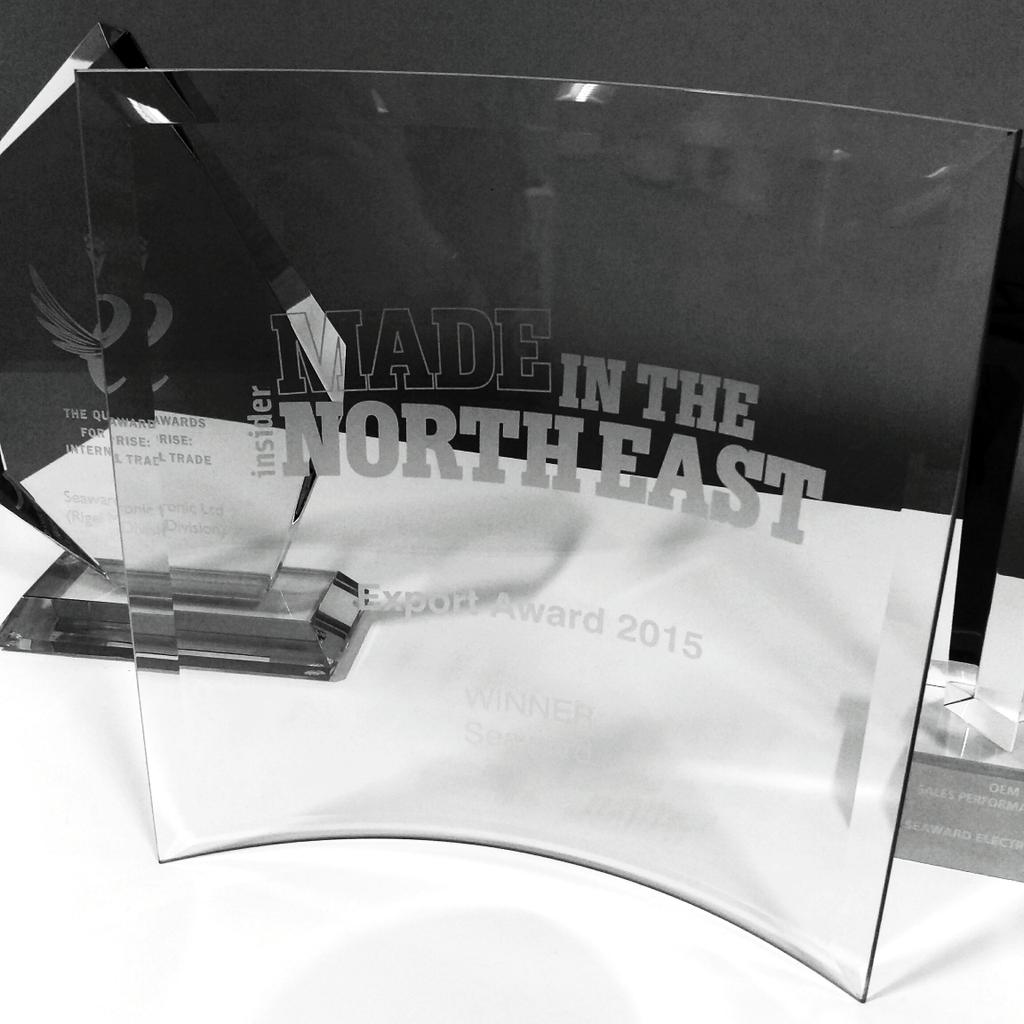 Elex Sandown
Seaward will be exhibiting at the Elex Show on 5-6th November at Sandown Park, Surrey.
Visit our stand A10 and get hands-on with the Seaward range including the new Apollo 400 PAT tester, the new EV100 EV charge point tester, the PrimeTest 250+, Installation Testing equipment, and the Solar PV testing range.
Do you use Seaward PAT testing equipment? - If you think you may have a story for future e-news bulletins, please let us know by contacting us here.